MODEL
You can use Camunda Modeler of bpmn.io with BPE: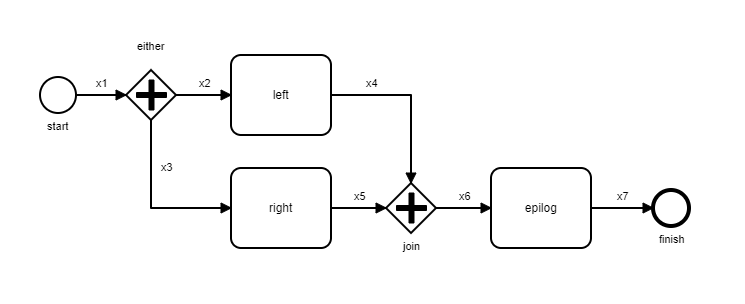 SESSION
Transactional persistent (rocksdb) business processing with multi-threading executioin, hierarchical traces and BPMN 2.0 XML support out of the box.
BPMN SPEC
This schema covers 80% of all workflows and provides only 20% of standard coverage. We call it Lightweight BPMN or BPE.
BPE API
BANK SAMPLE
PRESENCE
Companies that use BPE: